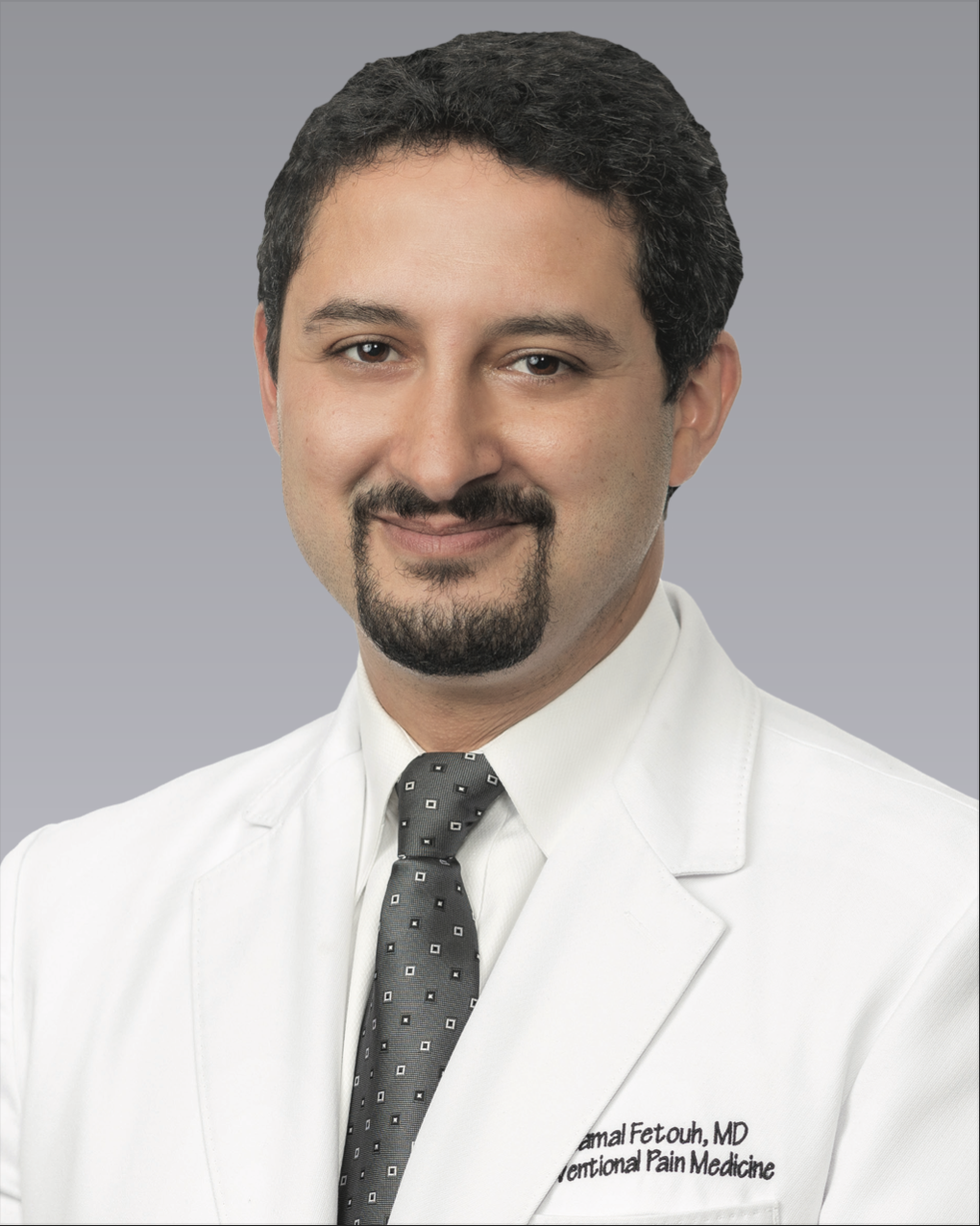 Dr. S. Kamal Fetouh attended medical school at St. George's University in Grenada. During his time at St. George's, he had the opportunity to learn from different cultural groups all over the world. He completed his Hospital rotations in St. George's, Grenada; Kingstown, St. Vincent and the Grenadines; Staffordshire, England; Dudley, England; Trenton, NJ including a prison ward, Pontiac MI; Detroit, MI. Through his rotations he gained knowledge of different medicine treatments, modalities, and a broad range of diseases and pathologies in multiple cultural groups. During Medical School he also excelled at teaching others, and was a Histology tutor.
Dr. Fetouh completed his Residency at Thomas Jefferson University in Philadelphia, where he served as chief resident. During his residency he also rotated through multiple hospitals and clinics to gain experience. Dr. Fetouh then accepted a fellowship at Memorial sloan kettering cancer center in New York where he trained at MSKCC hospital and Cornell Presbyterian, NYU Langone hospital.
As a graduate of the Thomas Jefferson University Rehabilitation Medicine Residency program and the Pain Medicine Fellowship at Memorial Sloan Kettering Cancer Hospital, he is boarded in both Physical Medicine and Rehabilitation and Pain Medicine.
For the past 4 years Dr. Fetouh has been the Medical Director of the University of Kansas Medical Center's Cancer Rehabilitation Center. He was also the founder and Fellowship Director of one of only four fellowships in the entire United States.
Dr. Fetouh's treatment strategy is often multimodal. He will often collaborate with a team of specialists to provide comprehensive treatments for his patients. Treatments for pain management, cancer-related impairments, and disability can include a combination of physical, occupational, and/or lymphedema therapy. Also assistive devices, orthotics, prosthetics, medications, patient education as well as other agents to optimize patients' function and improve their overall quality of life.
He routinely performs fluoroscopically guided interventions including lumbar epidural steroid injections, lumbar facet injections, sacroiliac and hip injections, frozen shoulder release, and lumbar sympathetic blocks.
Dr. Fetouh enjoys traveling, playing drums, snorkeling, paddle sports, helping others, and spending time with family and friends. He is looking forward to calling Melbourne home, and joining the group of Physicians at Florida Pain Institute!