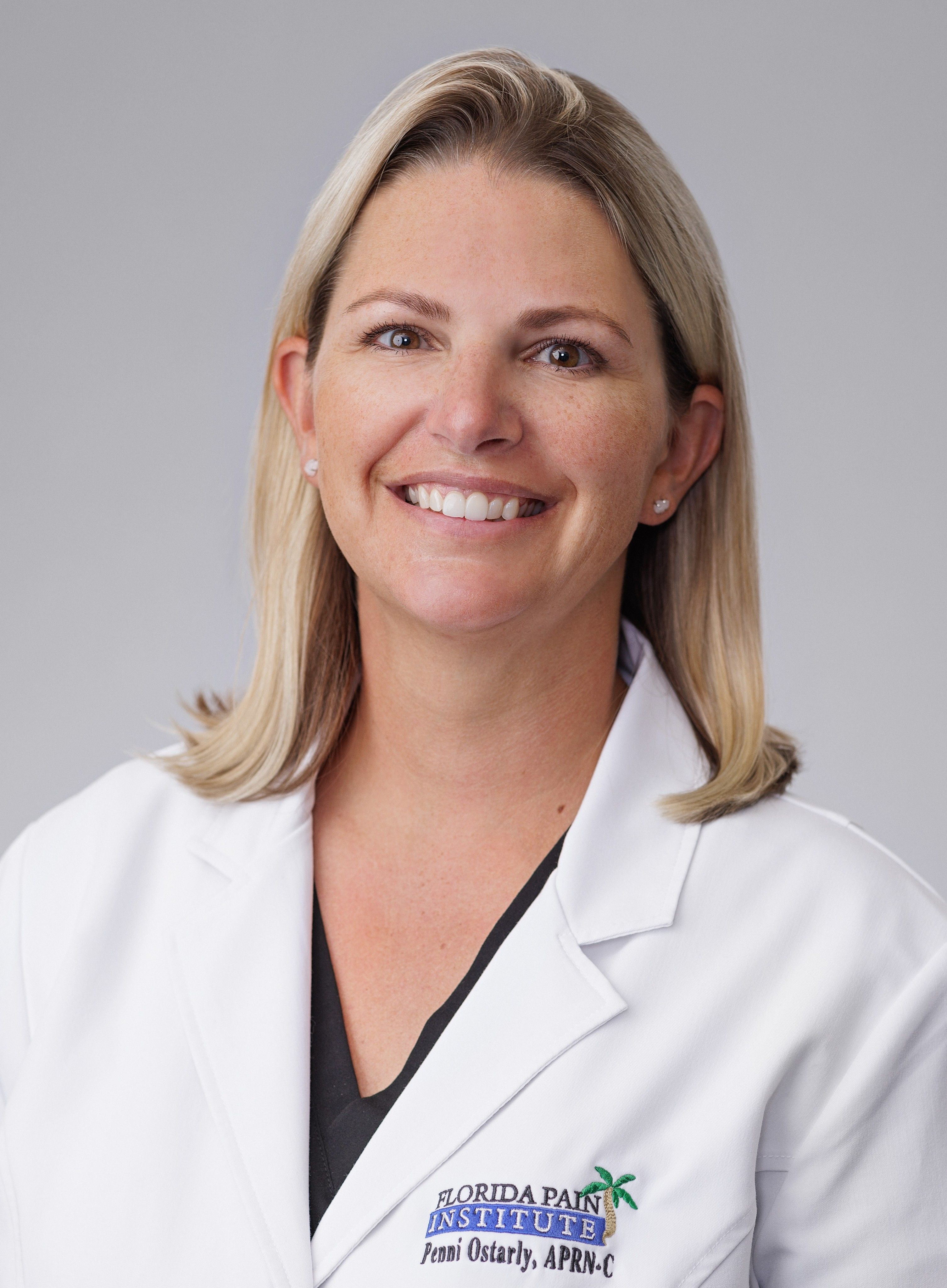 Penni Ostarly is certified by the American Association of Nurse Practitioners. She was born in England but grew up in Brevard County. Penni completed her undergraduate degrees at Eastern Florida State College and the University of Central Florida. In 2021, she graduated with her Masters of Science in Nursing from South University.
Penni has specialized in critical care as a nurse for 5 years. Her professional memberships include American Association of Nurse Practitioners, American Association of Critical Care Nurses, American Nurses Association, and Florida Nurses Association. Some of her hobbies include boating, spending time with her family, and traveling.
Penni joined the team of clinicians at Florida Pain Institute in May 2022 to provide care to patients with acute and chronic pain.